Skip to Content
Signage for All
No matter what type of signage you are looking for, Awesome Graphics can help. We provide building signs, job signs, parking signs, banners, window signage, and more. Our team of graphics experts understands the significance of effective signage in conveying your message and attracting customers. That is why we work hard to provide you with the signage options you need. With our team on your side, you can get signage for any business you have. We cater to businesses of all sizes and industries. Our signage options are customizable as well so that you can get exactly what you need for your advertisement.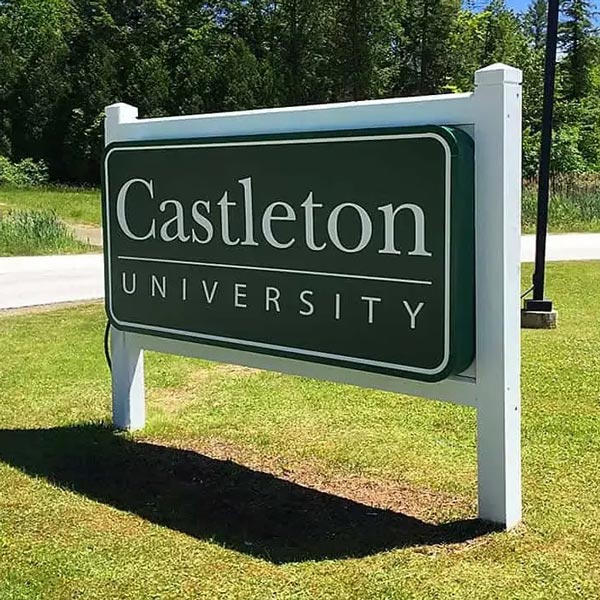 Our Signage Offerings
At Awesome Graphics, we use state-of-the-art technology and cutting-edge equipment to design and create every single sign we produce. We guarantee superior craftsmanship and durability when you choose us to make your signs. Whether you need indoor or outdoor signage, we have got you covered. Our comprehensive range of signage services caters to various industries and businesses of all sizes. Trust us today to enhance your brand visibility and make a lasting impression with our exceptional signage capabilities.
A Signage Company Providing Exceptional Craftsmanship
When it comes to choosing a signage company, it is vital that you choose one you can trust. Our team is trustworthy and reliable. We provide top-notch signage solutions to businesses of all kinds and sizes. From design to installation, we meticulously craft signage that captures the essence of your brand and effectively communicates your message. We use only high-quality materials and employ rigorous quality control measures to ensure that every sign we produce is of the utmost quality. When you choose our signage options, you can expect excellence in craftsmanship, prompt and reliable services, and signage that elevates your brand. Reach out to us today to get started.